CSBA8: 8寸有源3通道超低扬声器
专业音响小体积,高清晰,大声压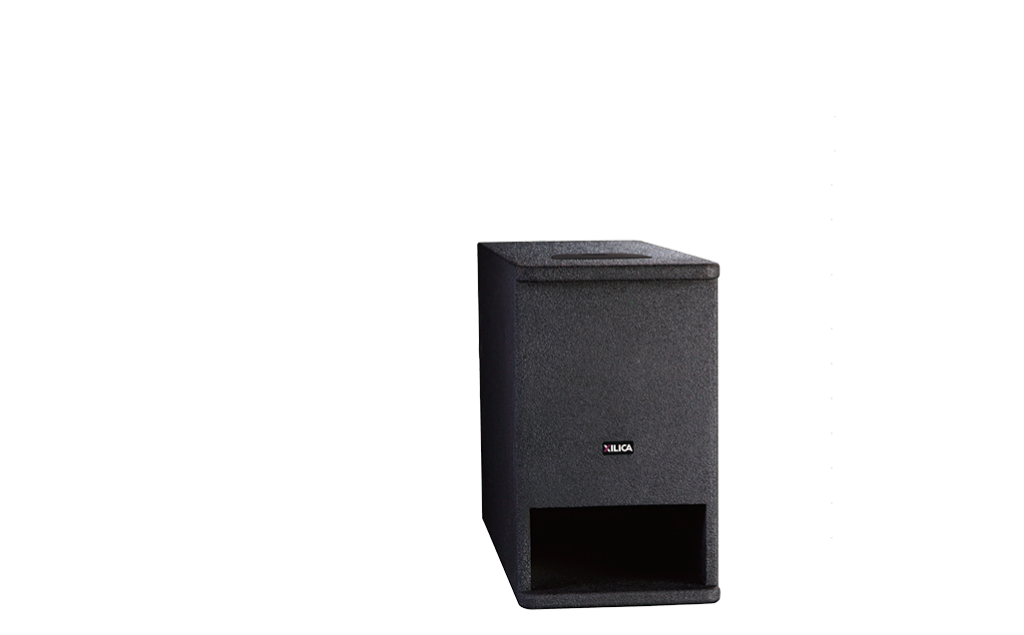 CSBA,8"超低扬声器,内置集成H类功放,能够产生浑厚有力的超低能量,具有38Hz-120Hz(±10dB)的平坦频率响应,还包含两个卫星通道的功率输出,每个通道具有高达160W@4Ω的能量。
CSBA8″ subwoofer with built-in integrated Class H amplifier able to punch your heart out; flat frequency response of 38Hz-120Hz (士10dB) including two satellite channels of power output with each up to 160W@40 of energy.
Application
Professional audio with wide range, high sound pressure. Its existence can't be "ignored"
CS series is born with slender staure and meets modern architecture.
Excellent to be used in conference rooms, lecture halls, exhibitions, courts, classrooms, shopping malls, seminars or private clubs.
Variety of installation combinations to choose from, with angle adjustable hanging accessories, making it able to be applied freely on any environment.
Technical Specs
Downloads
Technical Specs
| | |
| --- | --- |
| 型号 Model | CSBA |
| 单元 Components | 1×8" 低音 bass |
| 频率响应 Freq.Resp | 20Hz-120Hz |
| 最大声压级 Max SPL | 115dB |
| 驱动 Power Amp | 200W |
| 卫星通道频率响应 Sat. Frep. Resp | 110Hz-20kHz |
| 卫星通道功率 Sat. Power | 2×160W @4Ω |
| 电源 Power | 115V / 230V AC |
| 输入 Input | Euro Block × 2/RJ45 × 1 |
| 输出 Outpet | Euro Block × 2 |
| 颜色 Color | 黑色 Black |
| 配件 Accessories | 标配音箱 chassis stand |
| 尺寸 Dimension | 250×718×419 |
| 净重 N.W | 27kg |
Downloads